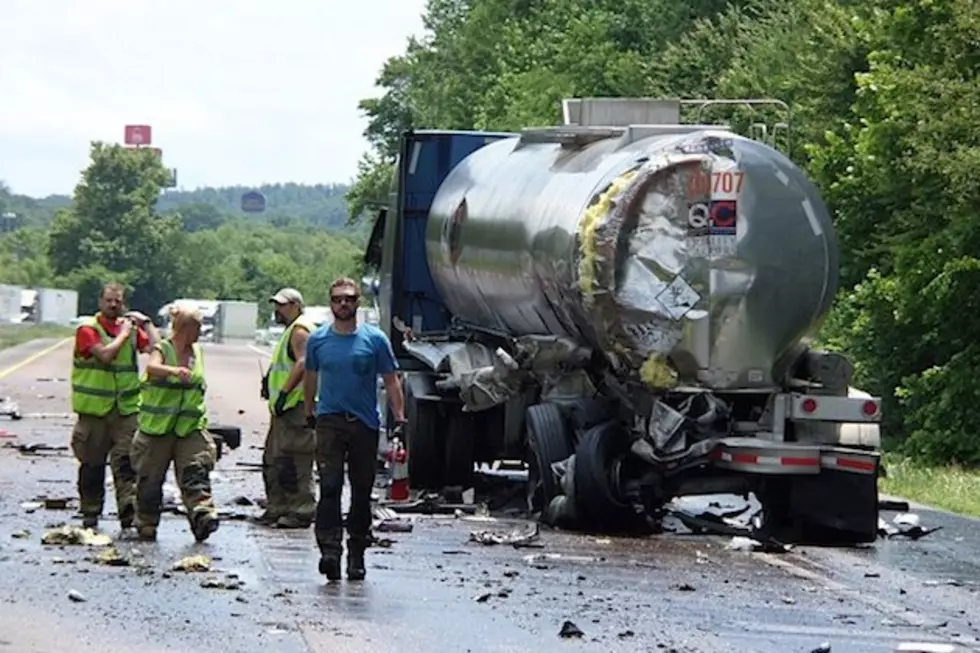 Craig Morgan Jumps in to Help Crash Victims on Tennessee Interstate
Facebook
When he's not singing, you could say Craig Morgan is a bit of a superhero. The star jumped in to help victims of a car accident in Humphreys County, Tenn. on Sunday (June 9).
Morgan, who is a trained EMT, put his skills to good use when he came upon a crash involving three tractor trailers on I-40 in Humphreys County. He was returning from a show in Texas and his bus was just a quarter-mile away when the accident happened.
He and two crew members, Jerry Hines and Joey Greer, ran to the scene to help. Morgan assisted emergency responders, extinguishing a small fire and caring for the drivers of the vehicles. Fortunately, those involved came away with only minor injuries.
"He responded and did exactly what he had been taught to do and was a huge help," Humphreys County Sheriff Chris Davis told News Channel 5. "This is just another example of the kind of guy he is, he loves doing things for others."
A few years ago, Morgan performed another heroic act, pulling two children out of a burning home and extinguishing a fire. But what may seem big to some is second nature to the singer.