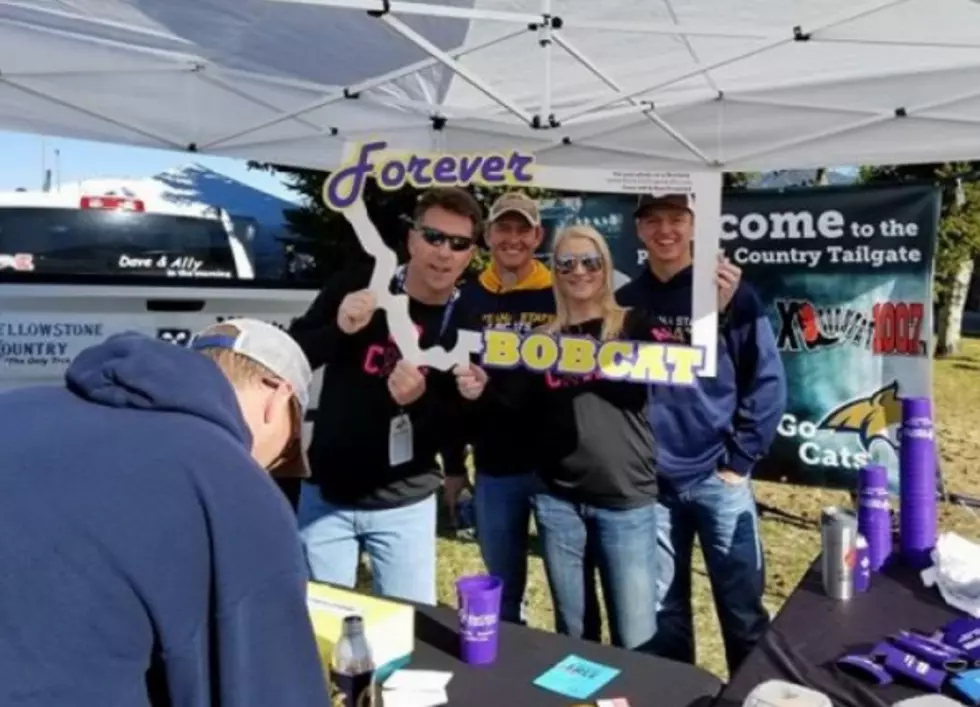 Come Build a Snowman With us at Saturday's Bobcat Tailgate Party
photo by Townsquare Media
It's going to be cold and snowy for the Bobcat football game on Saturday, but that's ok. We're going to build a Big Bobcat snowman. Come help us! Our XL Country Tailgate Party will begin at 9 a.m. before Saturday's game against Kennesaw State.
We'll also have giveaways again from our tailgate partners:
Zip Clinic Urgent Care
Pepsi
Mattress Firm
If you bring us some cams to contribute for Can the Griz, we'll even give you an extra sign up for the Mattress Firm pillow we're giving away. You'll also be eligible for a free bed we're giving away at the end of the season.
Game time is at 12 p.m. and you can hear the game on 100.7 XL Country! Go Cats!
This content sponsored by Pepsi, the official soft drink of Montana State and MSU Athletics (www.pepsico.com), Mattress Firm, nationally known but locally owned (https://www.mattressfirmmt.com/) and Zip Clinic, zip in and zip out. (http://zipclinic.com/)