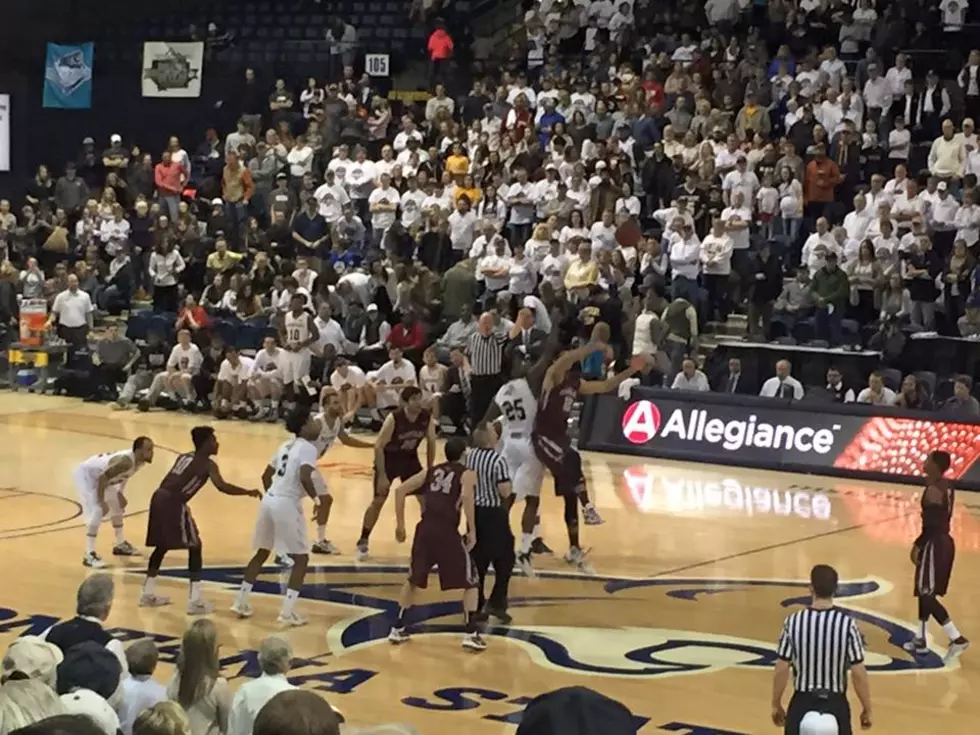 Cat-Griz Basketball: What You Need to Know
photo by Townsquare Media
Today's the biggest day of the season for both the Montana State men's & women's basketball teams as they host the Montana Grizzlies at the Brick Breeden Fieldhouse. Here's what you need to know about today's games:
The Bobcat women tip off at 2 p.m. The men at 7 p.m. Doors open one-hour prior to game time.
The Bobcat ticket office will open at 10 a.m. Saturday morning and will be open throughout the day. Tickets are available right now for both games.
There will be food trucks, bouncy houses, and a special presentation at both halftimes by the Montana State Spirit Squad. Also, look for a special surprise during the men's game.
The Bobcat women come into the game with a 5-4 record in the Big Sky Conference. They are 10-9 overall. The Bobcat men are also 5-4 in the conference and 8-11 overall.
The Montana Grizzly women are 5-4 in the Big Sky Conference and 10-8 overall. The men are at the top of the conference with a 7-2 record and 14-6 overall.
We'll see you out at the Brick today for Cat-Griz! Cheer loud! Go Cats!