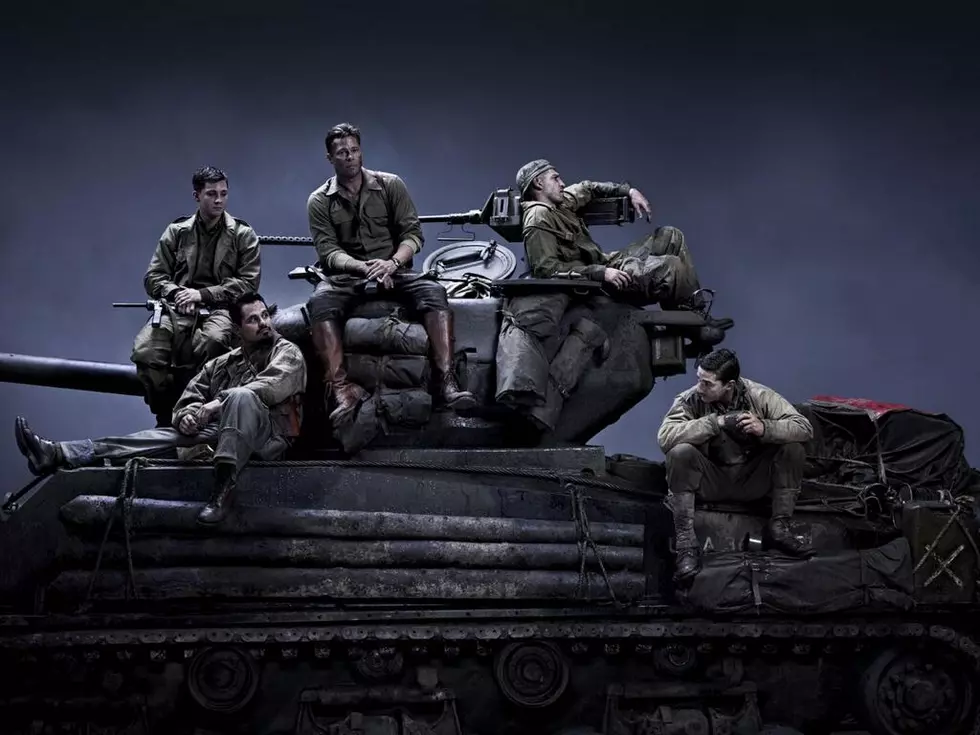 First Look: Brad Pitt Unleashes His 'Fury' in David Ayer's WWII Film
Sony
Production on Brad Pitt's next project, the WWII pic 'Fury,' commenced with production not too long ago, with the actor giving his hair a new sartorial look for the effort. Director David Ayer ('End of Watch') has been keeping the fans updated by releasing various set photos, but now, aside from a slew of paparazzi shots, we have our first look at the film.
'Fury' is set at the very end of World War II, in April 1945. As the Allies make their final push in the European Theater, a battle-hardened army sergeant named Wardaddy commands a Sherman tank and her five-man crew on a deadly mission behind enemy lines. Outnumbered and outgunned, Wardaddy and his men face overwhelming odds in their heroic attempts to strike at the heart of Nazi Germany.
'Fury' is set for release on November 14, 2014.