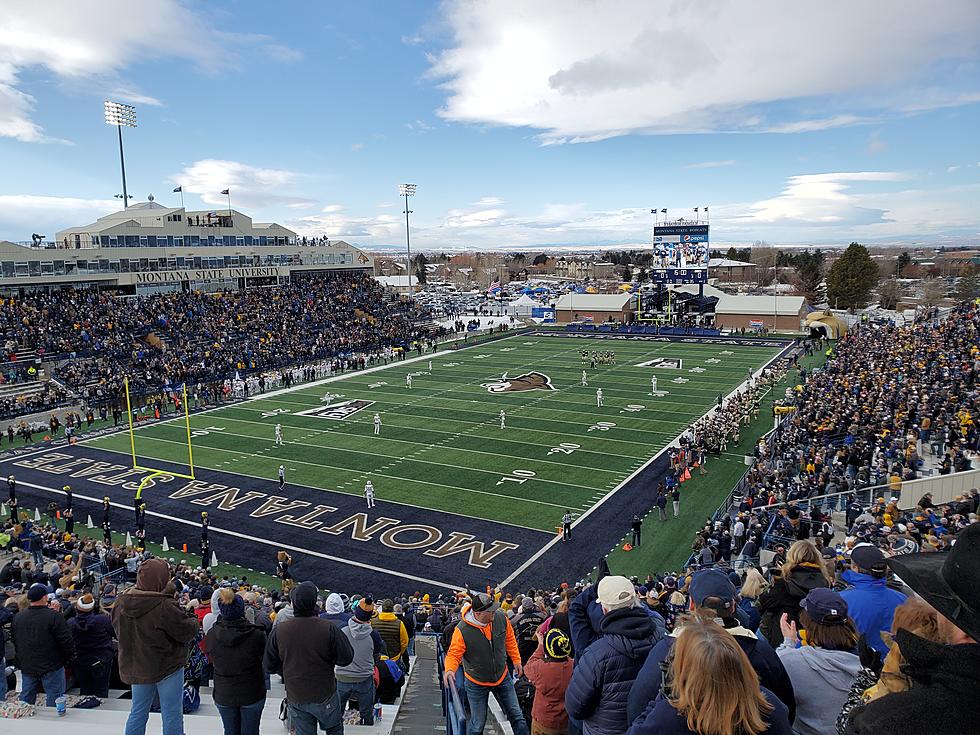 Bobcats Defeat Albany 47-21 in FCS Playoffs
photo by Dave Wooten
The Bobcats continue to roll, defeating the Albany Great Danes, 47-21, at Bobcat Stadium in the 2nd round of the FCS Playoffs. That's the Bobcats fifth win in a row and now they await the winner of Saturday night's FCS playoff game between Austin Peay & Sacramento State in California.
Despite falling behind early--the Great Danes scored on their third play from scrimmage on a 58 yard TD pass--the Bobcats never looked back after tying up the game on their ensuing drive to even the score at 7-7. Albany would not score again until the 4th quarter, but by then the Bobcats had put the game away.
Montana State enjoyed one of their biggest offensive games of the season racking up 483 total yards. Tucker Rovig passed for a season high 279 yards with 3 TDs and 0 interceptions. Travis Johnson led the Bobcats in rushing with 85 yards on 6 carries, including a 47 yard TD run for MSU's first score.
The Bobcats could get a home game next week, but it will take a Sacramento State loss later this evening. If Sac State defeats Austin Peay, Montana State will be heading to California next week.