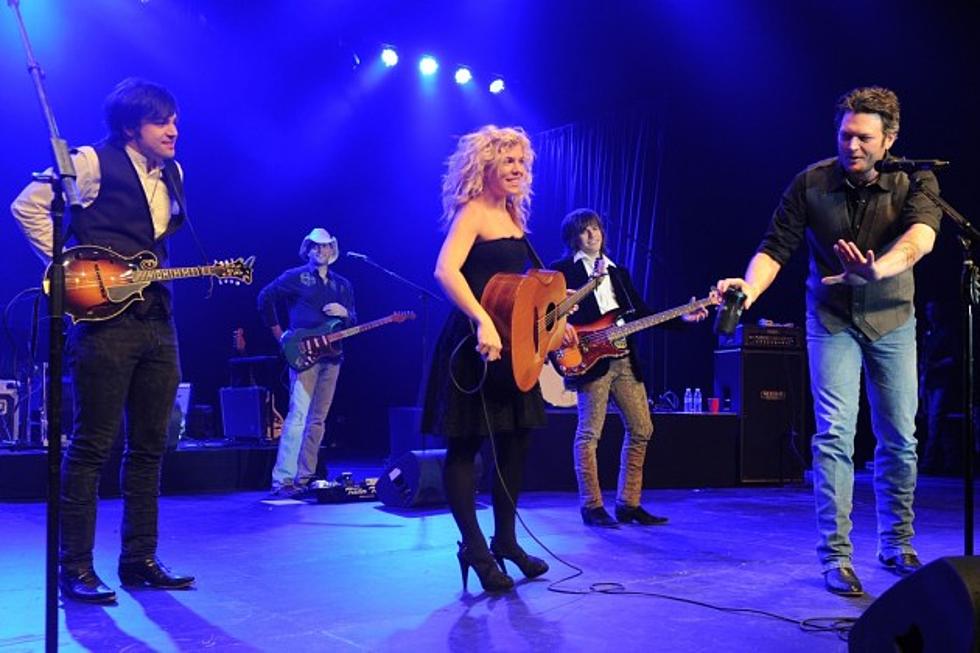 Blake Shelton Is as Crazy as He Seems, the Band Perry Confirm
Rick Diamond, Getty Images
Now that the Band Perry have been on the road with funny man Blake Shelton, they've discovered just how wild and crazy he really is.
The sibling trio stopped by E! and chatted about just how much their road lives changed once they hopped on Shelton's tour in 2014. "2014 has been totally slammed," Kimberly Perry explains. "We're very blue collar when it comes to our touring life and it was funny being out with Shelton. It was like summer camp all the time."
So ... is he as crazy as he seems while on 'The Voice' and when goofing off on awards shows?
"He is," she says, "especially when he's out playing basketball in between the buses. He gets really intense."
Her brother, Reid, mentioned Shelton sets up a basketball area every single day. They admit they didn't join him to shoot some hoops -- mainly because of their size.
"We're the shortest band in country music, so we didn't go near that game," Kimberly jokes.
Kimberly did make time to get hitched this year though, when she wasn't on the road. She married MLB player J.P. Arencibia. She notes that even though the Band Perry have been on tour a lot since they got married, it feels more like a week since they've been apart.
"He's out tuning mandolins and being a road warrior," she says about her new hubby. Hopefully Arencibia is having just as much fun on the road with Shelton as the Band Perry are.
You Think You Know Blake Shelton?