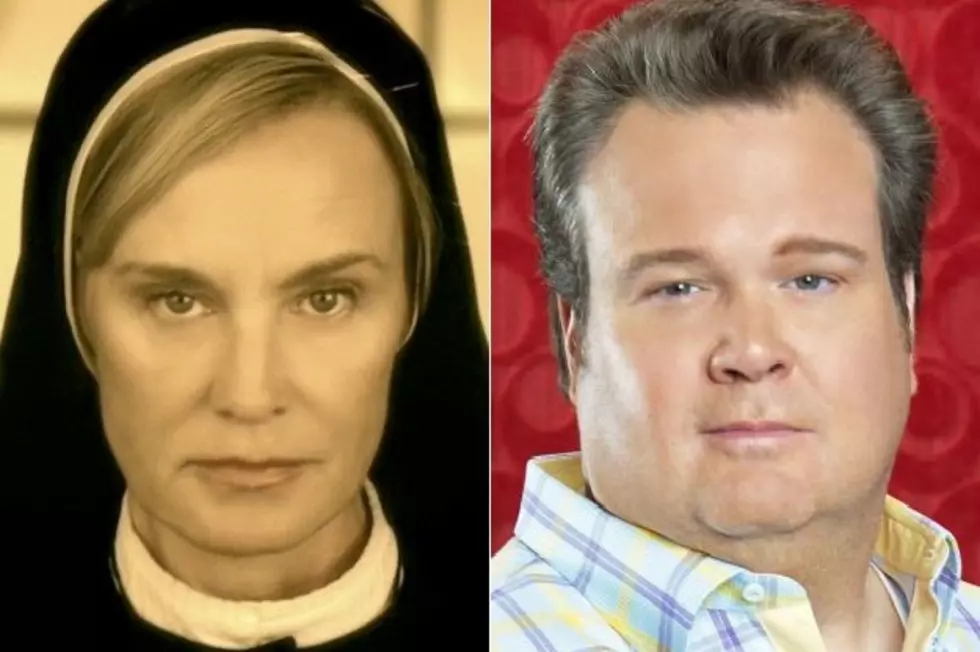 'American Horror Story: Asylum' Picks Up 2012 Emmy Winner Eric Stonestreet…Again
FX / ABC
Boy, it sure is good to be in the cast of 'Modern Family' about now. Though not quite as sweeping as 'Homeland's' Emmy victories last night, ABC's powerhouse comedy took home quite a few bits of gold itself, including the first and last awards for the night for both Eric Stonestreet as Supporting Actor and for Comedy Series overall. And even though 'American Horror Story' wasn't a huge winner as a whole, what better way than to borrow its best supporting man, just like the first season?
Not only was Eric Stonestreet a big winner for his 'Modern Family' character last night, but also for lining up his next gig! The plus-sized funnyman will return to 'American Horror Story' Ryan Murphy reveals to TVLine, like all stars of the first season taking on a different role for 'American Horror Story: Asylum.' Murphy wouldn't reveal much about the appearance, only that Stonestreet would be playing a killer, and likely inmate of Briarcliff Institution that shares scenes with Sarah Paulson's character.
Fans of the first season of 'American Horror Story' will remember that Stonestreet memorably guested as Derek, a patient of Ben Harmon's with a crippling fear of urban legends, in particular the "Piggy Man."
Apart from the veterans Lily Rabe, Jessica Lange, Evan Peters, Sarah Paulson and Frances Conoy, 'American Horror Story: Asylum' adds new series stars Franka Potente, 'The Voice' judge and Maroon 5 frontman Adam Levine, 'Step Up's' Jenna Dewan,'Carnivale' star Clea DuVall, Americanized 'Skins' star Britne Oldford, 'Big Love's Chloe Sevigny, French actress Lizzie Brochere, Joseph Fiennes and James Cromwell.
What say you? Are there any other season 1 vets you'd like to see back for 'American Horror Story: Asylum'? Give us your picks in the comments!