Election Day 2012: Country Stars Push Fans to Exercise Their Right to Vote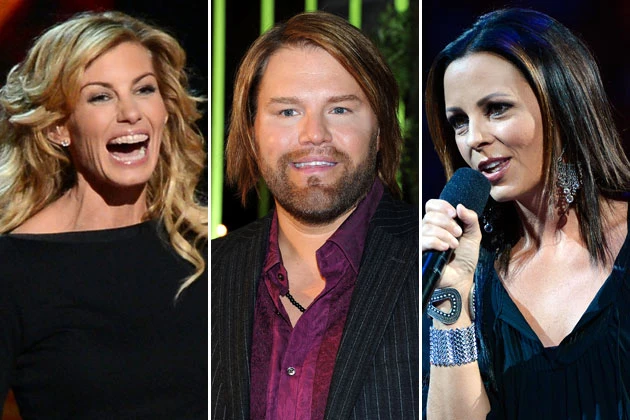 It's Election Day, and country music's biggest stars are joining the push to make sure every eligible voter takes time to get to the polls before they close tonight. The importance of the election is clear to every concerned American.
While most singers are only providing reminders to their fans, others are using social media to give a last-minute push for his or her favorite candidate. Republican or Democrat, singers like Faith Hill, Josh Thompson, Sara Evans and James Otto just want to be sure you do your civic duty on Election Day.
Election Day 2012 Tweets:
SHUT UP AND VOTE!!!!!!!!

— Heidi Newfield (@heidinewfield) November 6, 2012
Just posted a photo instagr.am/p/RrFhyDjLrS/

— Sara Evans (@saraevansmusic) November 6, 2012
If you don't like either candidate, I suggest you write in my name on the ballot. Cmon people, we can do this!

— John Rich (@johnrich) November 6, 2012
Today you can either vote for somebody who believes in America, or somebody who believes in magic underpants.

— Natalie Maines (@1NatalieMaines) November 6, 2012
Today's Election Day…don't forget to vote and if you want send me a photo of you and your "I voted" sticker…

— Faith Hill (@FaithHill) November 6, 2012
We're lucky to have the right to vote in our country. Hope you take the time to do it today

— Josh Thompson (@TheJoshThompson) November 6, 2012
Vote vote vote vote vote vote vote vote vote vote vote vote vote vote vote vote vote vote vote vote vote vote vote vote vote vote vote #VOTE

— James Otto (@jamesotto) November 6, 2012
Source:
Election Day 2012: Country Stars Push Fans to Exercise Their Right to Vote